Description
YTK-DBA150 Automatic Electric Baler/ Carton Strapping Machine For PP Belt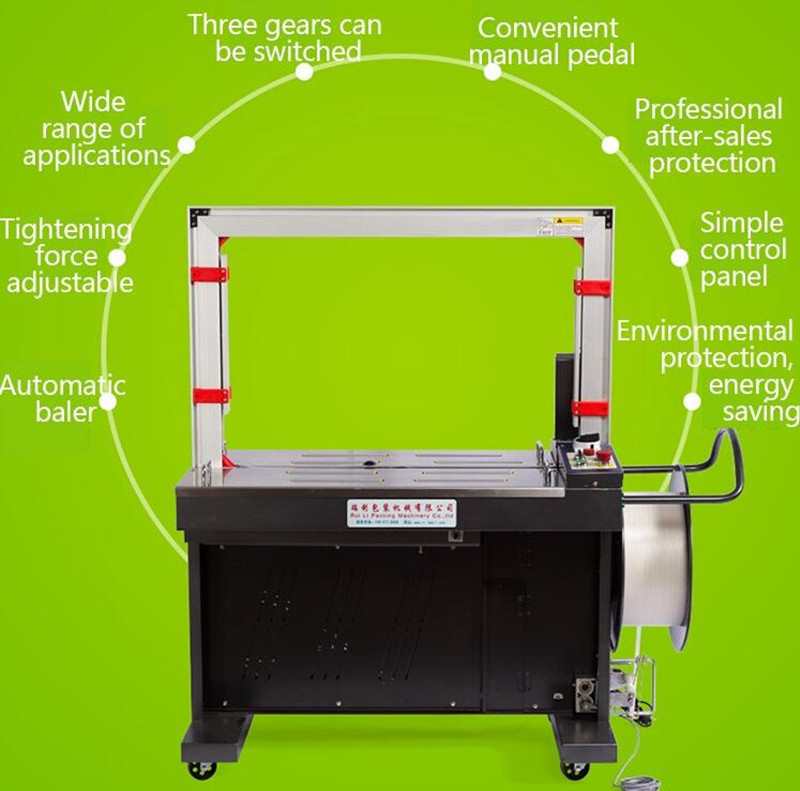 The advantages of the automatic baler are many. The belts produced by the carton are also beautiful and fast, which improves the packing efficiency of the workers, reduces waste, and saves costs. Various types of automatic balers are suitable for the bundle of conventional objects. Packing, bulky, heavy object bales, liquid powdery falling objects, particularly wide objects and pressurized packaging.
Induction ball and rolling ball.
Countertop spherical sensor switch, used in automatic packing mode
List of digital control switches
Simple and easy to understand button description, operation is more convenient
Bundling force adjustment
The greater the number, the greater the strapping force
4. Wear belt delivery button
When you wear the belt, press and hold the button to bring the belt automatically.
Packing reel display
Please be careful not to exceed the size range of the packing tape when packing.
Internal belt roller
Internal belt roller and tension roller display
Application