1. This digital control small volume powder filling machine is consist of hopper, vibrating feeder, weighing device, weighing bucket, open door mechanism and other components. Suitable for packing bulk materials, need manual bagging, can use induced or foot pedal to control blanking.
2. Adopt load sensor weighing,this weighing filling machine has reliable performance.All stainless steel sealed body make the machine anti-corrosion/dust.
3. Use the easiest way to vibration feeding (particle size different, feeder evenly), infrared sensors discharge more effectively promote quantitative accuracy.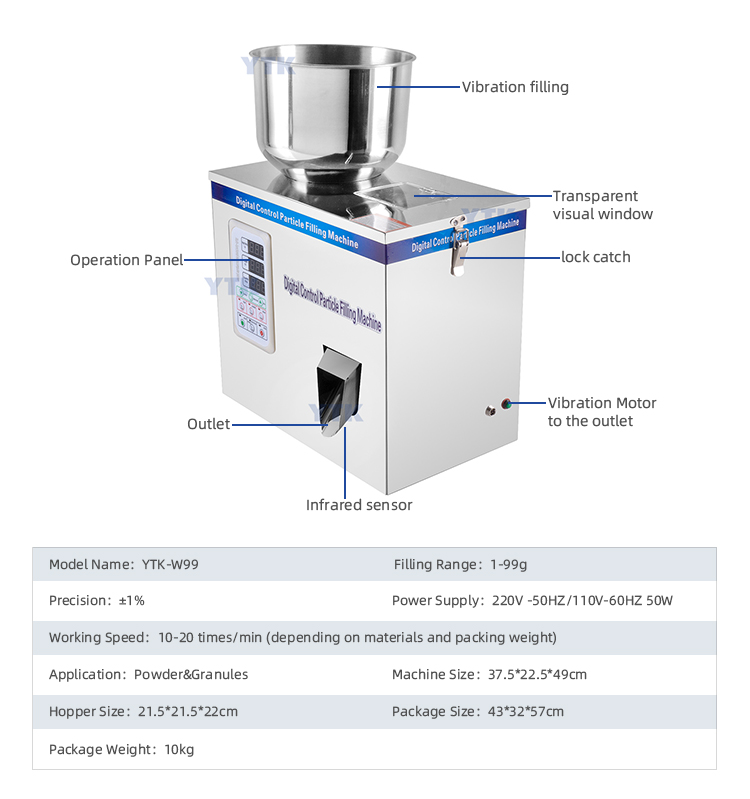 Suitable for flour,milk,rice,coffee powder,coffee beans, seeds, dry fruit, grain shape chemicals and pharmaceuticals, micro and small components such as general non-sticky solid materials.