Product Description
The automatic desktop production line is combined with bottle feeding table, automatic 4 heads
filling machine
and automatic
capping machine
. It is a good option for small factories and companies. It will save manual work and promote the productivity.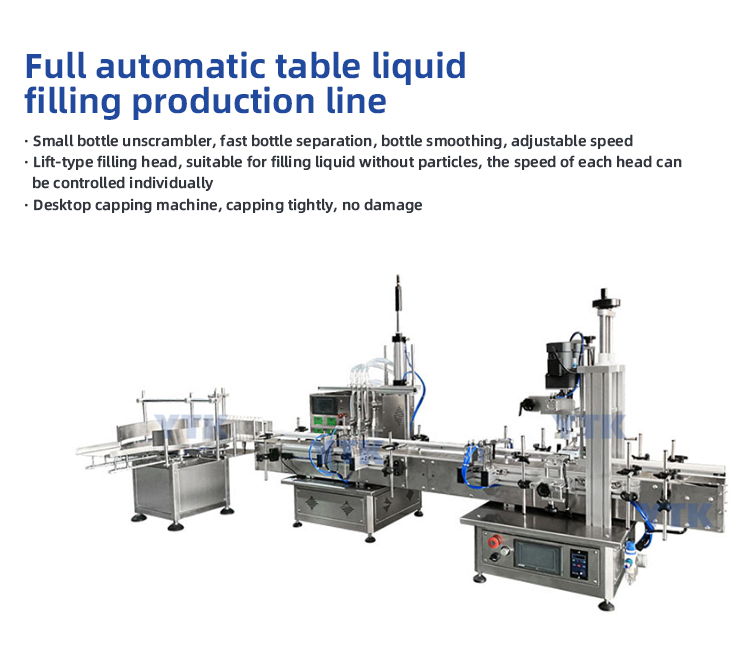 Specification
Bottle Feeding Table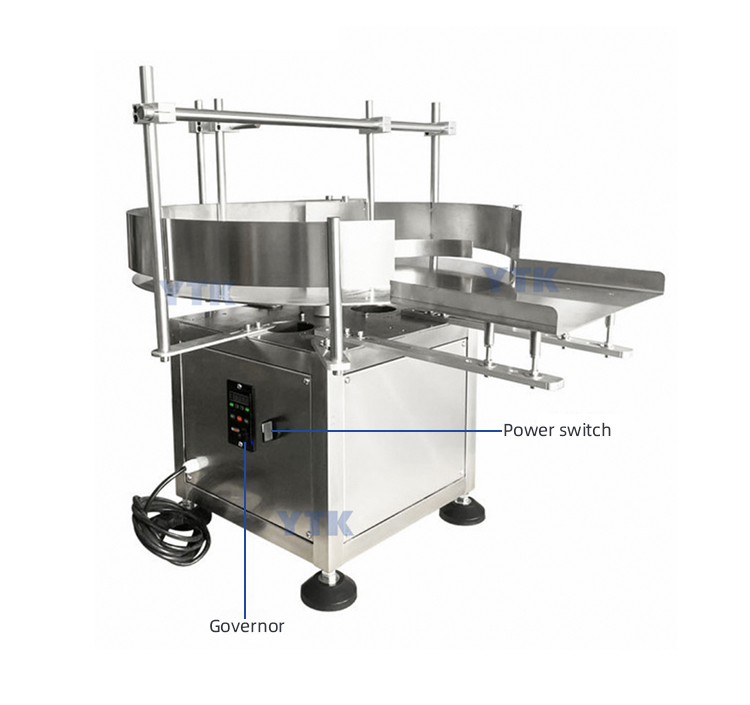 4 Heads Magnetic Pump filling machine with 6L/min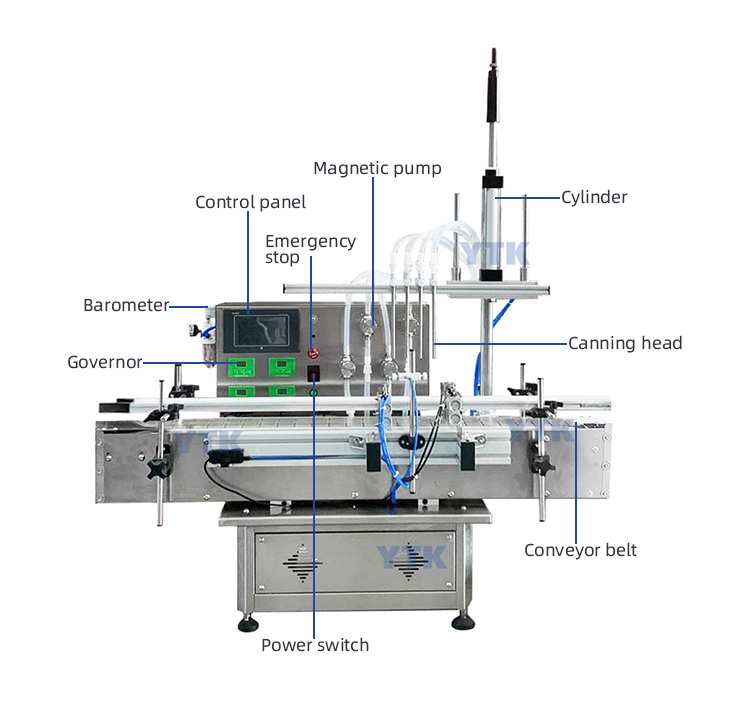 Desktop Automatic capping machine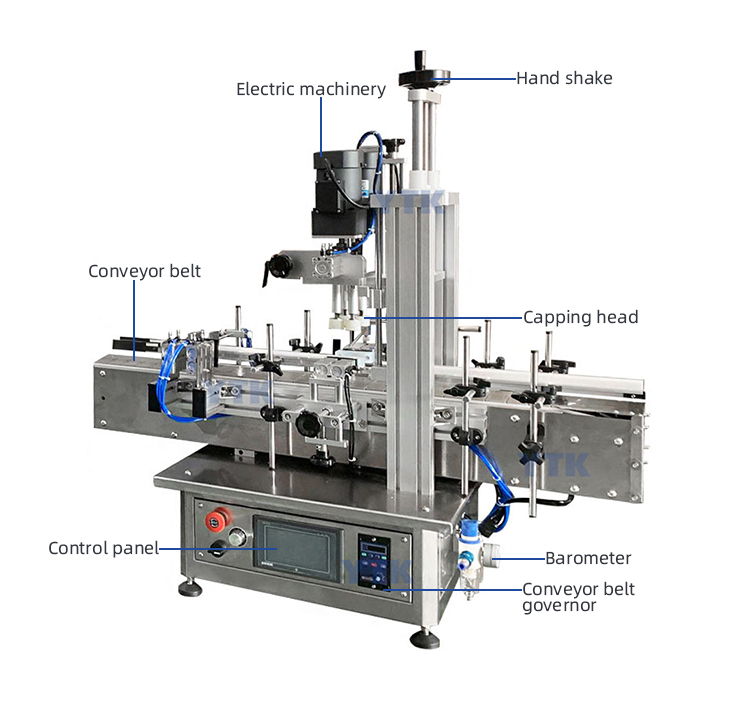 Application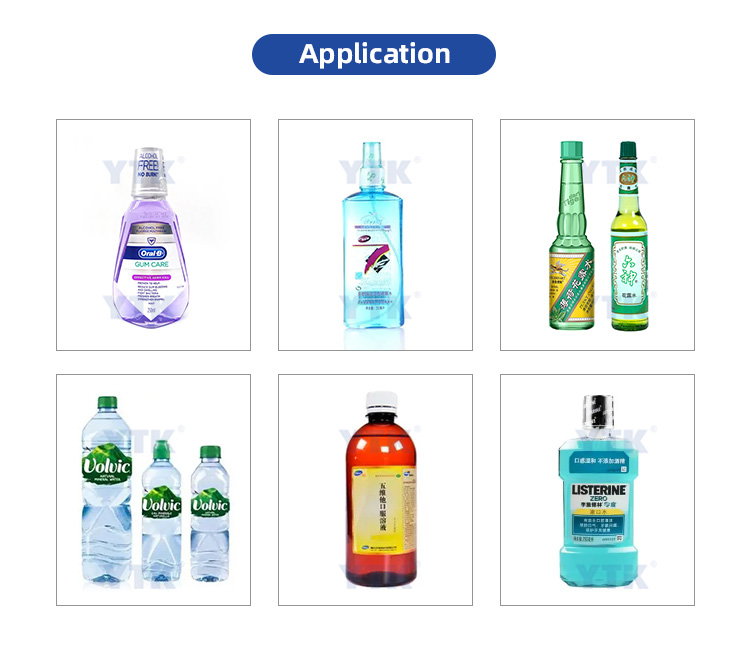 Product Detail
Bottle Turntable
The bottle turntable is used for feeding bottle to the conveyor of filling machine.
The entrance of Bottle Turntable
Let the bottles moving forward the entrance from turntable's direction.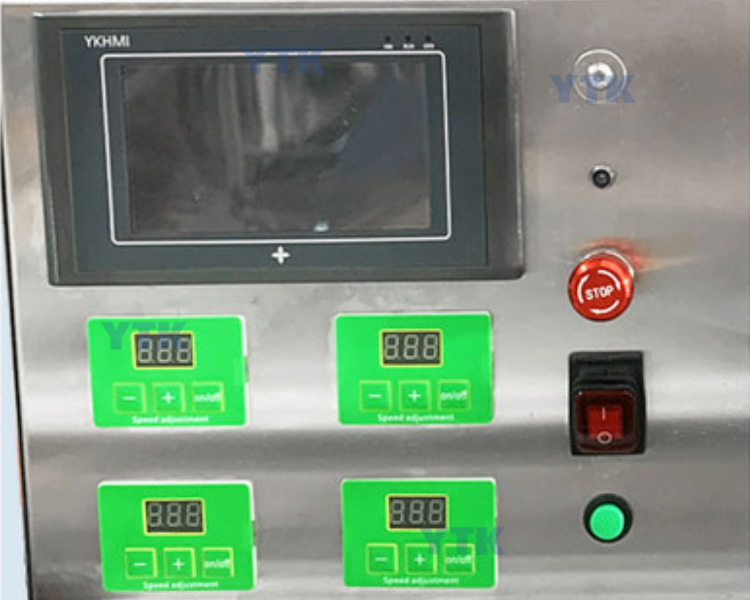 Operation Panel
It is easier to adjust and control the machine for customer, and it can show the detailed working data. With memory function, can see the filling quantity.
Filling Nozzles
Each nozzle is controlled by each pump which can be used to fill liquid at the same time.
Each nozzle can be controlled separately. The filling speed is adjustable. We can also customize the filling machine with 6 or 8 nozzles.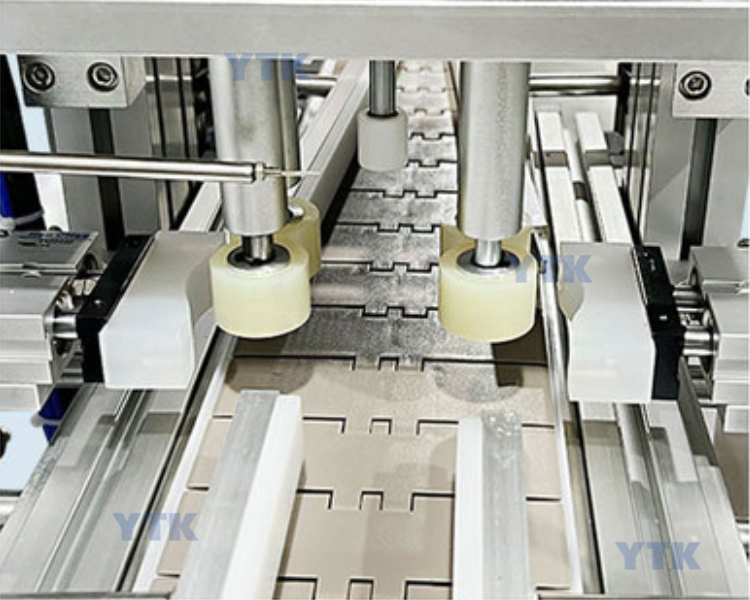 Capping Head
The capping head can be adjusted according to the height of bottles.
With endurable capping heads, the
capping machine
can work for a long time.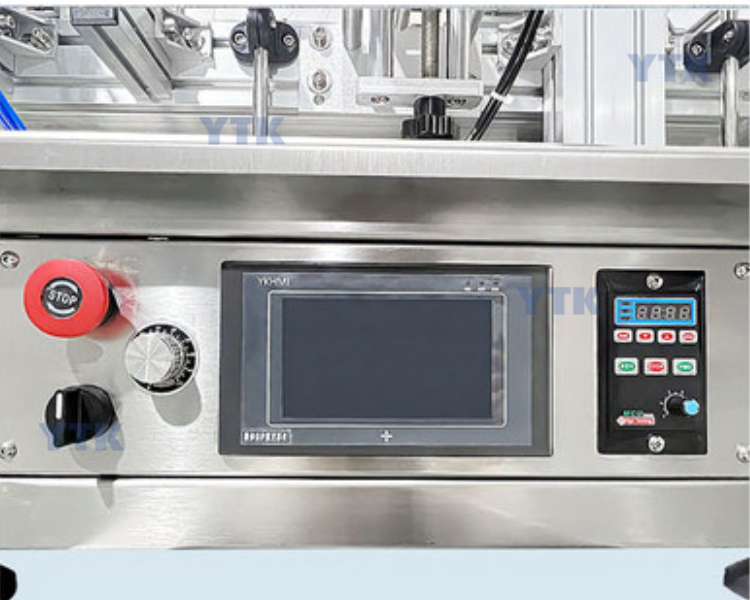 Capping Operation Panel
Easy to operate, humanize design.