This machine is suitable for filling dry powder, such as milk powder, talcum powder, matcha powder, etc. Adopting the way of auger metering, it can fill power more accurately. The machine can be widely used in medicine, daily chemical, food industries.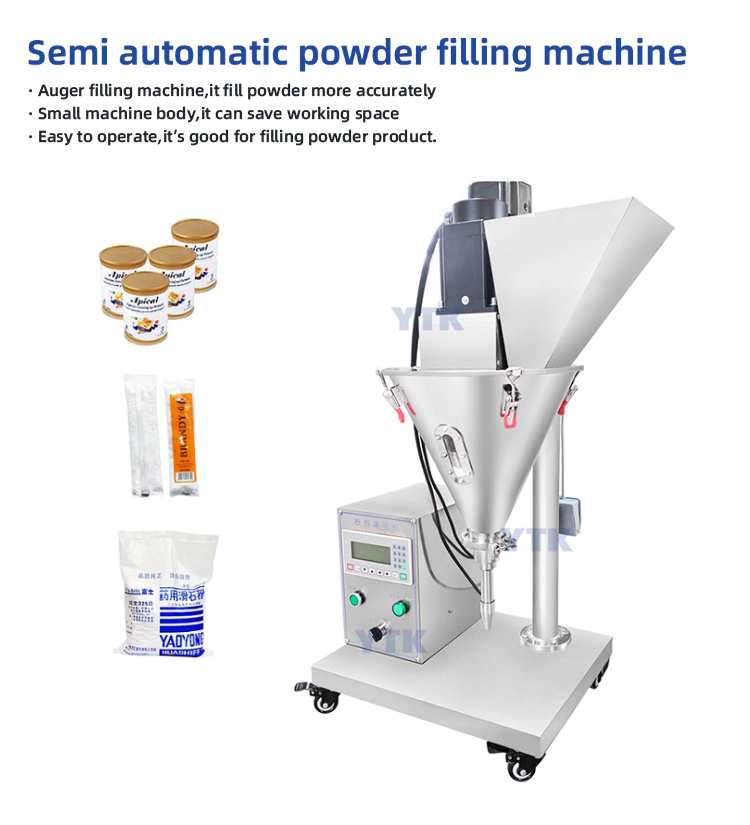 Features:
1. Auger filling machine,it fill powder more accurately
2. Small machine body,it can save working space
3. Easy to operate,it's good for filling powder product.