Product Description
Automatic Liquid Filling And Screw Cap capping machine For Plastic Glass Bottle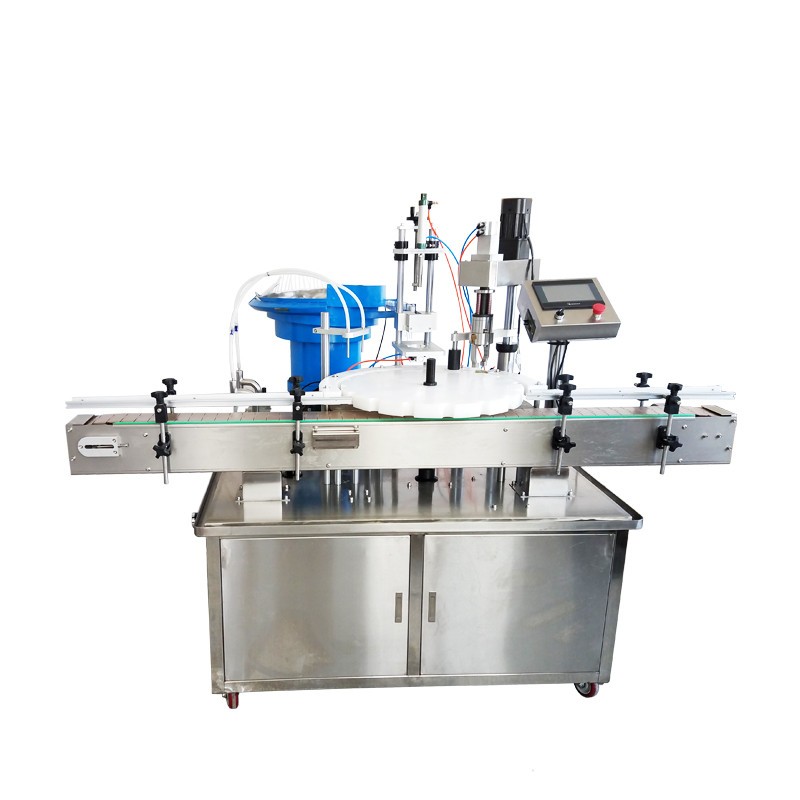 1. Adopts plunger type metering pump filling, high precision; The structure of pump adopts fast disassembly institutions easy to clean and disinfect.


2. PLC control system, color touch screen display, machine has function of counting automatically


3. The filling nozzle is equipped with drip-proof device.


4. When filling liquid, the filling nozzle dive into the bottom of bottle, rising slowly, which can effectively prevent bubbles.


5. Machine body is made of 304 stainless steel, full comppliance with GMP standards.