Introduction
The U-type pneumatic filling machine adopts a horizontal stirring structure, ensuring full mixing of sauce and oil, greatly improving filling performance and measurement accuracy. This sauce filling machine is widely used in industries such as food, chemical, pharmaceutical, etc. It is suitable for various sauces such as large particles, chili sauce, and hot pot base. It has fast filling speed, simple structure, and convenient maintenance.
Technical Parameters
Type:semi automatic sauce filling machine
Filling speed:8-30 times/miunte
Power:220V 120w
Filling precision:around 1%
Filling range:50-500ml(Could customized)
Machine Size:About 1130*315*740mm
Packing Size:About 1280*515*810mm
Weight:75kg/54.5kg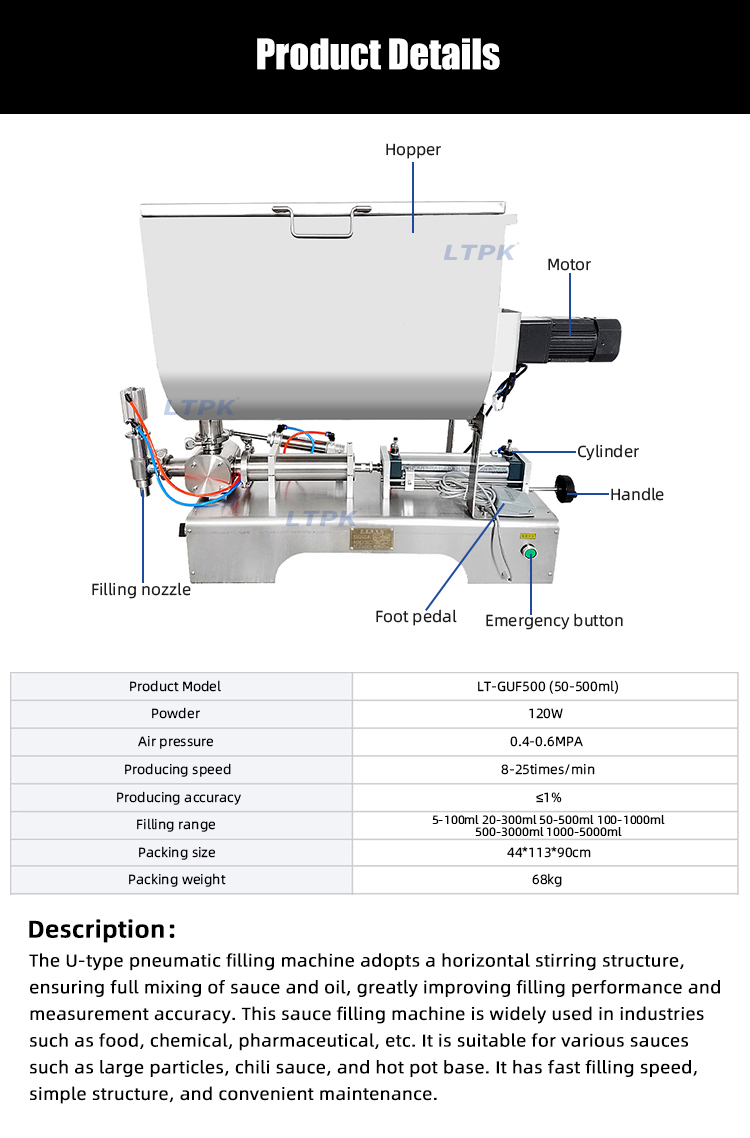 Application
It is commonly used for filling thick sauces such as chili sauce, bean paste, peanut butter, sesame paste, jam, butter hot pot base, and red oil hot pot base with particles and high concentration in seasonings.
Detail Images