Pure liquid bag packing machine uses microcomputer control technology, with self -suction filling, automatic three-sided sealing, high work efficiency.
This machine is suitable for particle free, non -corrosive liquid, and widely used in industries such as food, medicine, daily chemicals.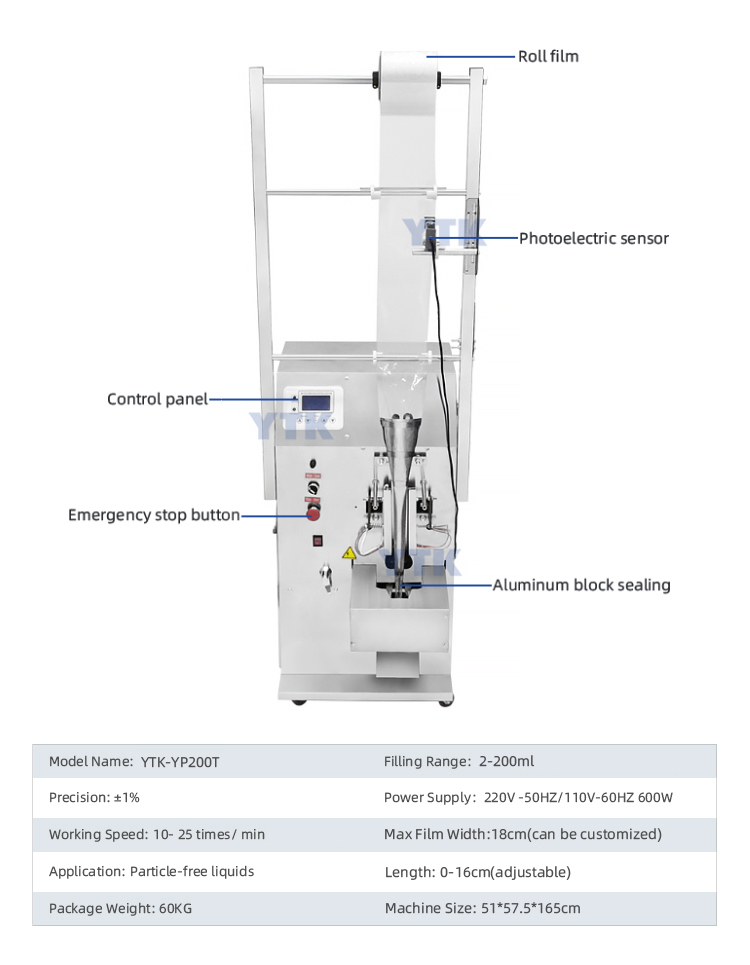 Suitable for low-viscosity, particle-free liquids, such as soy sauce, vinegar, milk, beverages, soymilk, milk, edible oil, wine, Chinese medicine water, medicine, chemical liquid, seasoning water, brown sugar water, etc.