Description
YTK-SW100 Small Scale Tea Spice Powder Filling Weighing Machine Dispensing Machine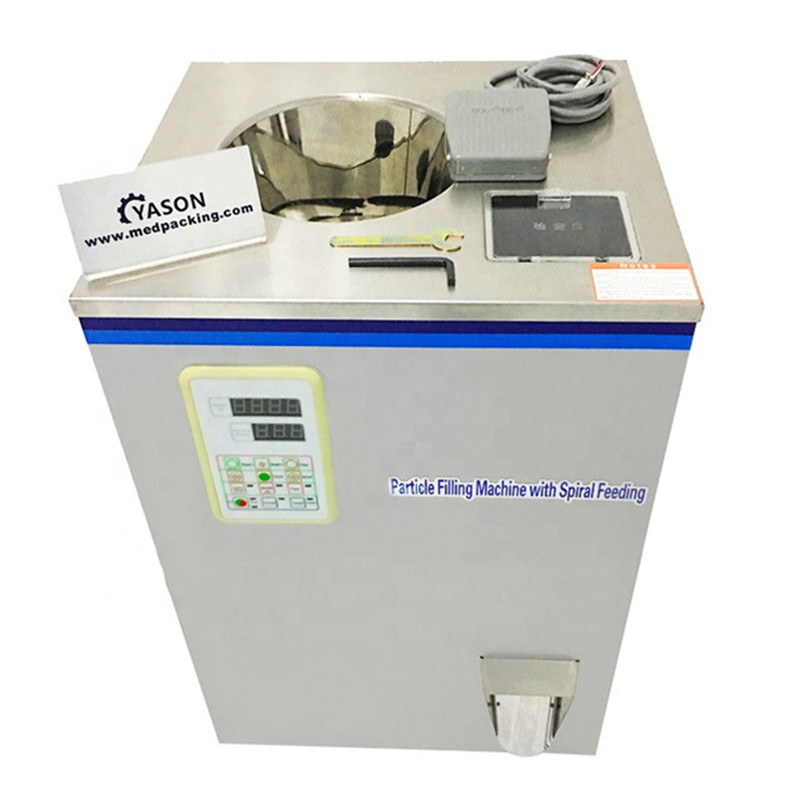 YTK-SW100 spiral intelligent filling machine is made of food grade stainless steel. It has fast dispensing speed, micro computer control and small error. It is a powerful helper for all kinds of tea.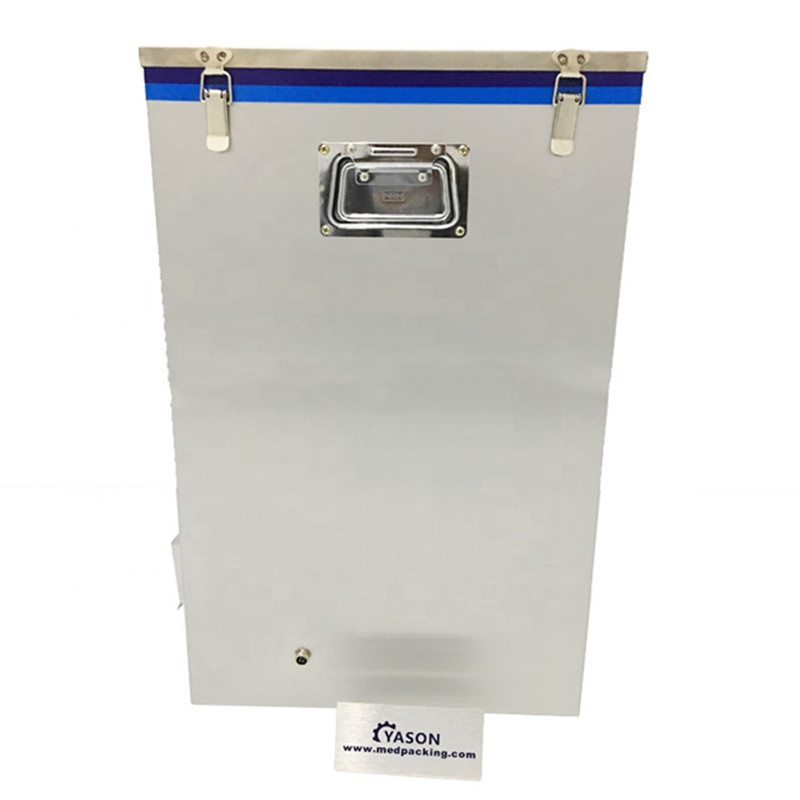 Three-wire plug double fuse
This machine is equipped with a double fuse, which is safer and more durable in use.
Transparent inspection port
The mechanical cover is equipped with a transparent inspection port to facilitate the observation of the internal material flow during the working process.
Infrared sensing
The tip-shaped discharge hopper design, infrared induction, convenient feeding, sensitive and convenient induction.
Buckle design
The upper cover is made of stainless steel pull buckle, which can be opened directly to remove the upper cover and clean the inner walkway. The disassembly is simple and convenient.
Data port
Imported aviation plugs can be automated with our packaging machines.
Dust protection board
The inside of the main board is protected by a protective shell to prevent dust and powder from entering the main board, resulting in breakage and burning, which can make the machine last longer.
Rubber foot
The rubber sole is designed on the bottom of the machine to reduce the noise during the operation of the machine, and to make the machine smooth and non-slip.
Hopper dust cover
The machine is equipped with a hopper dust cover so that the machine can be covered with a cover to prevent dust from entering when not in use.