The vacuum negative pressure liquid filling machine is purely pneumatic device that does not require electricity.
Adopting the principle of vacuum negative pressure filling, the filling liquid level remains unchanged regardless
of whether the bottle volume is the same. Especially suitable for glass bottle perfume filling.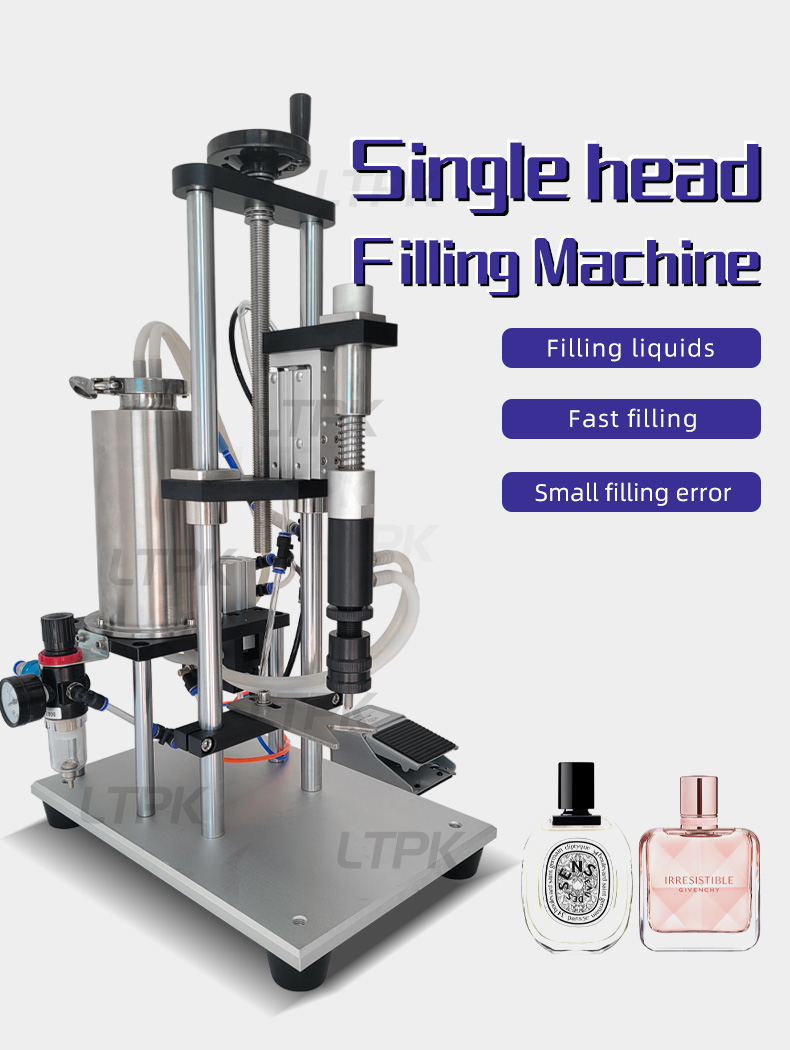 Technical Parameter
Equipment name:Desktop Single Head Pneumatic Vacuum Negative Pressure filling machine
Model:LT-DPPF50
Voltage:220V/110V 50-60Hz
Air pressure:0.4-0.6MPa
Liquid level accuracy:±1mm
Viscosity range:The maximum applicable viscosity is 20Cps (static viscosity)
Speed:8-15 Bottle/min
Filling range:10-300ml
Bottle height:5-20cm
Bottle mouth diameter:13, 15, 18, 20MM
Liquid level:15-30MM
Size:34*28*60CM
Weight:20KG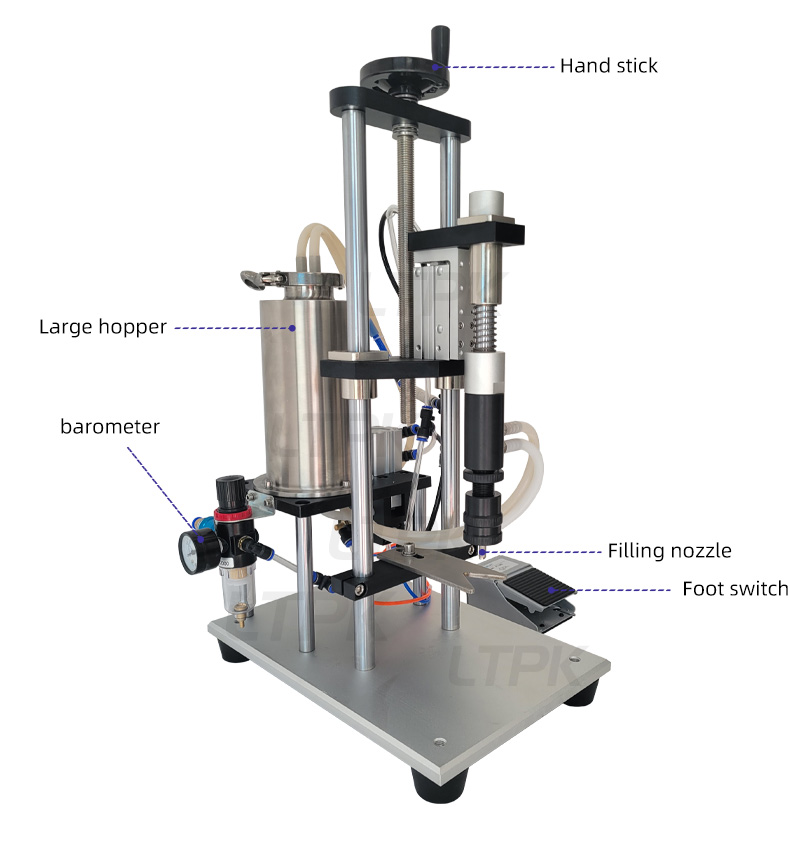 Application
Suitable for filling perfume, essential oil, Eye drop, and other liquids.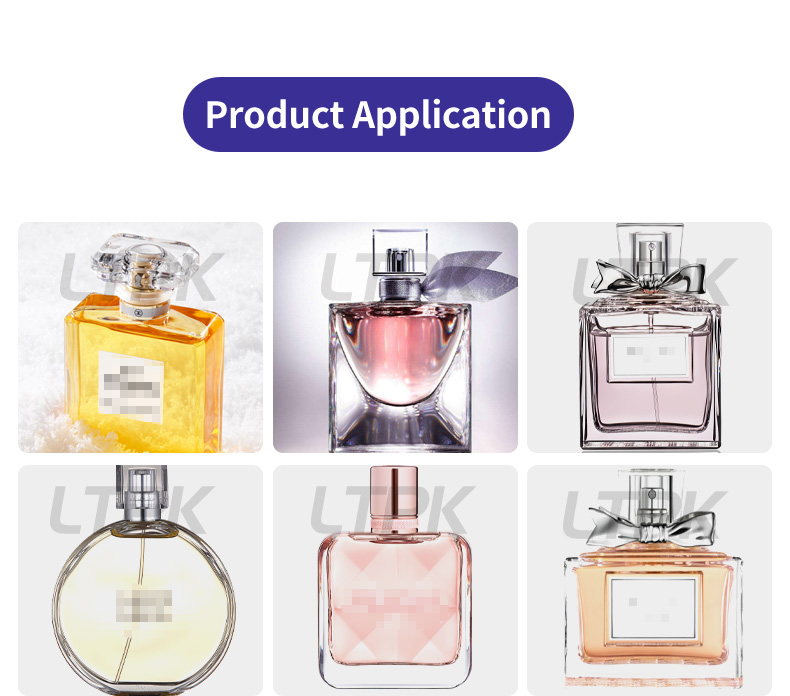 Detail Images