This 8-head automatic magnetic pump filling machine body is made of all stainless steel. It comes with automatic counting function. The performance is reliable and the measurement is accurate. It is an excellent machine for filling particle-free liquid.The filling nozzles can be customized according to your requirements(like 4 or 6),and customers can control each nozzle separately.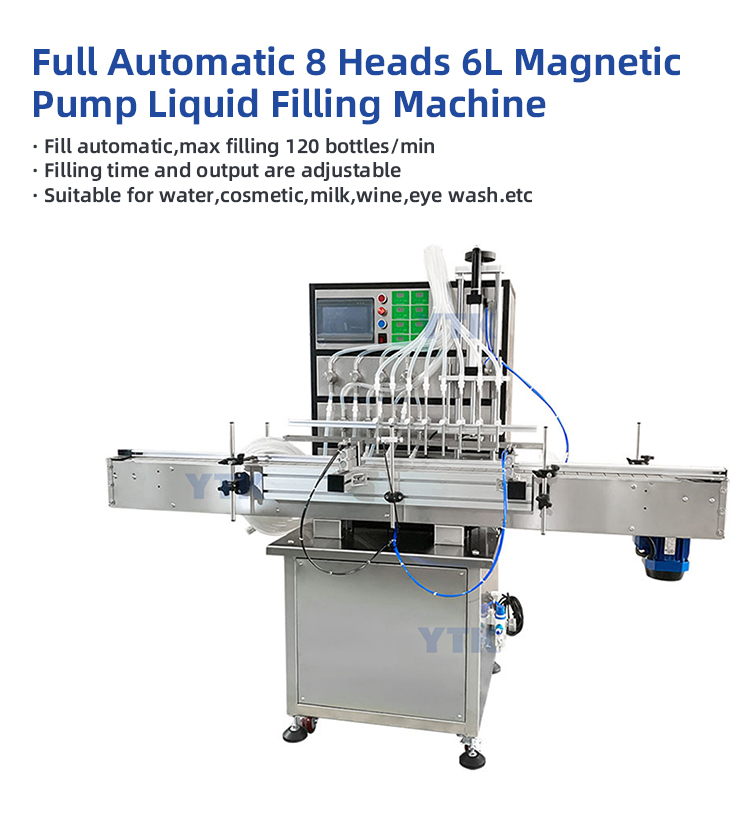 Control panel

This machine uses touch screen control panel, which is easy to operate. The filling time and other working data can be adjusted.
Filling nozzle

Filling nozzle with anti-drip function. Machine filling speed is fast and accuracy is within ±1%.
Magnetic Pump

The adoption of magnetic pump design makes the machine resistant to high temperature, corrosion, acid and alkali.
Filter

High Quality filter,can filter unnecessary particle.