Description
This corrosion resistant filling machine is a filling machine specially designed for strong acid substances. It adopts piston measurement method, which is suitable for filling water to viscosity products. It uses compressed air as power, through pneumatic components, the measuring cylinder can move back and forth in order to achieve the filling purpose. The equipment can be operated in inflammable and explosive environment without power supply. It is safe, reliable and beautiful in appearance. PVC and PTEF materials are used in the contact parts of the machine and materials, which are free from strong acid corrosion. The shell is covered with stainless steel protective film, which can effectively protect the internal parts of the machine body. This machine is easy to operate, no need to plug in, can be washed at will.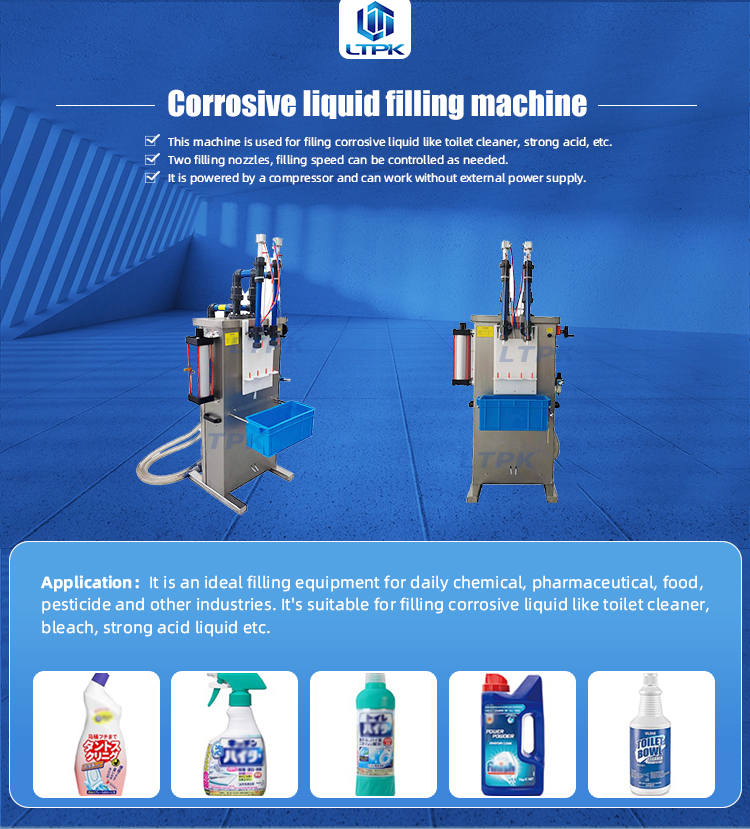 Technical Parameters
Model:LT-NFSY2
Filling Nozzle:Double Heads
Filling Range:200-1000mL
Filling speed:About 10-30 bottles/min
Filling Accuracy:≤±1%
Air Pressure:0.5-0.8mpa
Size of Filling Nozzle:OD12mm
Size of air compressor connector:φ8mm
Machine Material:Stainless Steel
Machine Size:About 760*750*1600mm
Package Size:About 980*810*1780mm
Net weight/Gross weight:About 86kg/130kg
Application
It is an ideal filling equipment for daily chemical, pharmaceutical, food, pesticide and other industries. It's suitable for filling corrosive liquid like toilet cleaner, bleach, strong acid liquid etc.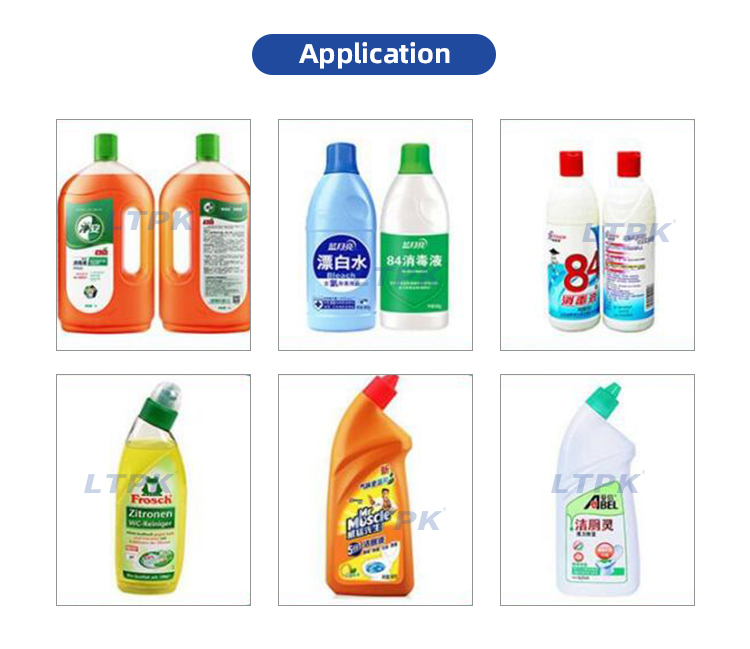 Images Details