Introduction
The pedal-type paste-liquid dual-purpose filling machine adopts a single-head plunger which is a quantitative filling device. The machine realizes quantitative supply of materials by setting the distance of the plunger movement, and at the same time, makes arbitrary adjustment according to different filling amounts within the measuring range.This machine has simple operation and quantitative discharge. It has the characteristics of accurate measurement, simple structure, etc. It is made of stainless steel and meets the hygiene requirements of food and medicine production.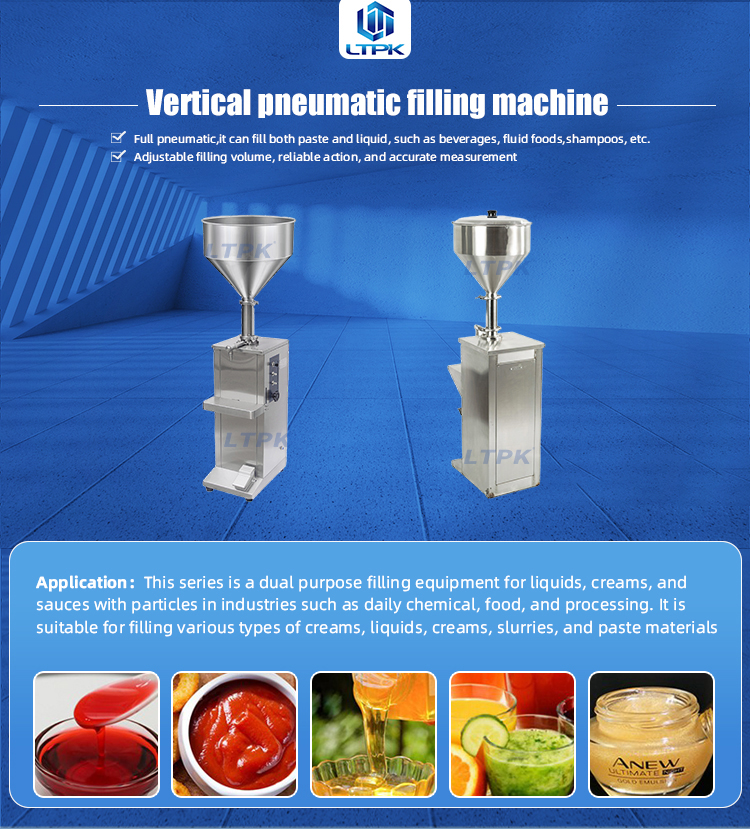 Technical Parameters
Machine material: Stainless steel
Filling material: liquid, paste
Size: 500*370*1580mm
Filling speed: 1-25Times/min
Equipped with air pressure:0.4-0.6Mpa
Power supply: pneumatic
Filling range: 5-100ml, 10-300ml, 50-500ml, 100-1000ml
Weight:50kg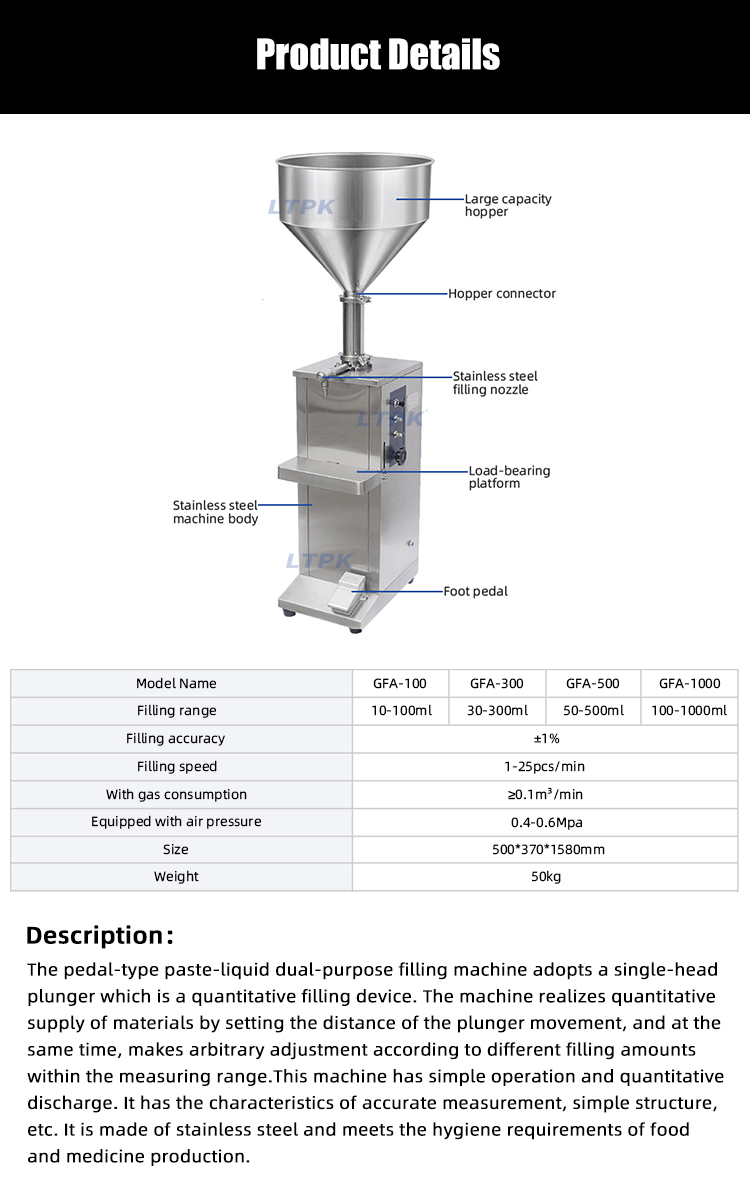 Application
This series is a dual purpose filling equipment for liquids, creams, and sauces with particles in industries such as daily chemical, food, and processing. It is suitable for filling various types of creams, liquids, creams, slurries, and paste materials.
Features
1.Anti drip design, no waste of raw materials
2.The filling speed and filling amount can be adjusted arbitrarily
3.With foot switch, convenient operation
4.Adjustable elevating platform, each adjustment switch is marked
Detail Images