High Quality Table Top Double Head Pneumatic Liquid filling machine
Machine material: Stainless steel 304

Filling material: liquid, oil, etc

Size: 900(L)x500(W)x200(H)MM

Filling speed: 10-50Times/min

Power supply: Pneumatic

Filling range: 10-100ml, 30-300ml, 50-500ml, 100-1000ml, 500-3000ml, 1000-5000ml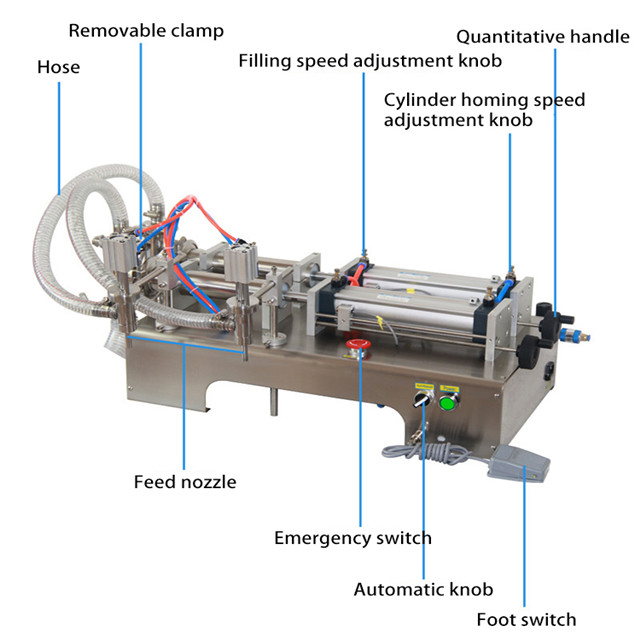 Characteristics:
1.This series of filling machines is a product of the company's innovation and innovation in combination with advanced technology at home and abroad. Its structure is more simple, reasonable, high precision and easier to operate.
2.It is suitable for medicine, daily chemical, food, pesticide and special industries. It is an ideal equipment for filling high viscosity fluids.
3.The design is reasonable, the machine is compact, and the operation is convenient. It has adjustable filling handle, filling speed can be adjusted arbitrarily, and the filling accuracy is high. The filling valve head adopts anti dripping, anti drawing and lifting filling device.
High Quality Table Top Double Head Pneumatic Liquid Filling Machine
Application