The piston filling machine is suitable for filling liquid but can not be used for paste filling like water , juice,milk etc.It can fill liquid accurately ,the filling volume or filling speed can be adjusted according to your needs.Each nozzle of this machine can be controlled separately.This one is with bottle holder,more reasonable design.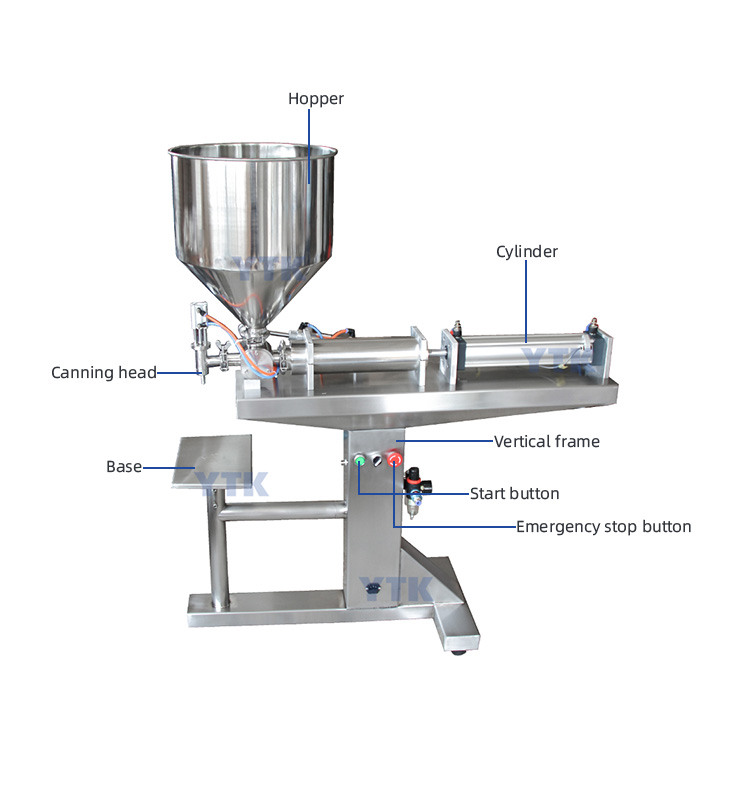 Filling volume adjustment rocker

The scale can be freely adjusted according to the filling volume, with a non-slip design, easy to adjust
Anti-drip and anti-drawing outlet

Anti-drip design, more accurate filling, smooth discharge without clogging
Humanized design

It can switch between jog/automatic freely. At the same time, the machine has an emergency stop switch, and the machine is in a safer state during operation.