DP series single punch tablet press is a continuous automatic tablet press for the pharmaceutical, chemical, electronic, food, laboratory and other departments to press powder and granular raw materials into tablets. High utilization rate of materials,reasonable structure, convenient operation, small volume, high pressure, low noise, small difference in tablet weight, the filling depth of materials and the thickness of pressed tablets can be continuously adjusted, and various functional indicators reach the

level of imported machines. In line with the national pharmaceutical hygiene requirements, it is an ideal equipment for scientific research institutes, pharmaceutical process rooms and hospital preparation rooms. The machine adopts a number of novel designs in the design process, thus ensuring a safer and more standardized production process.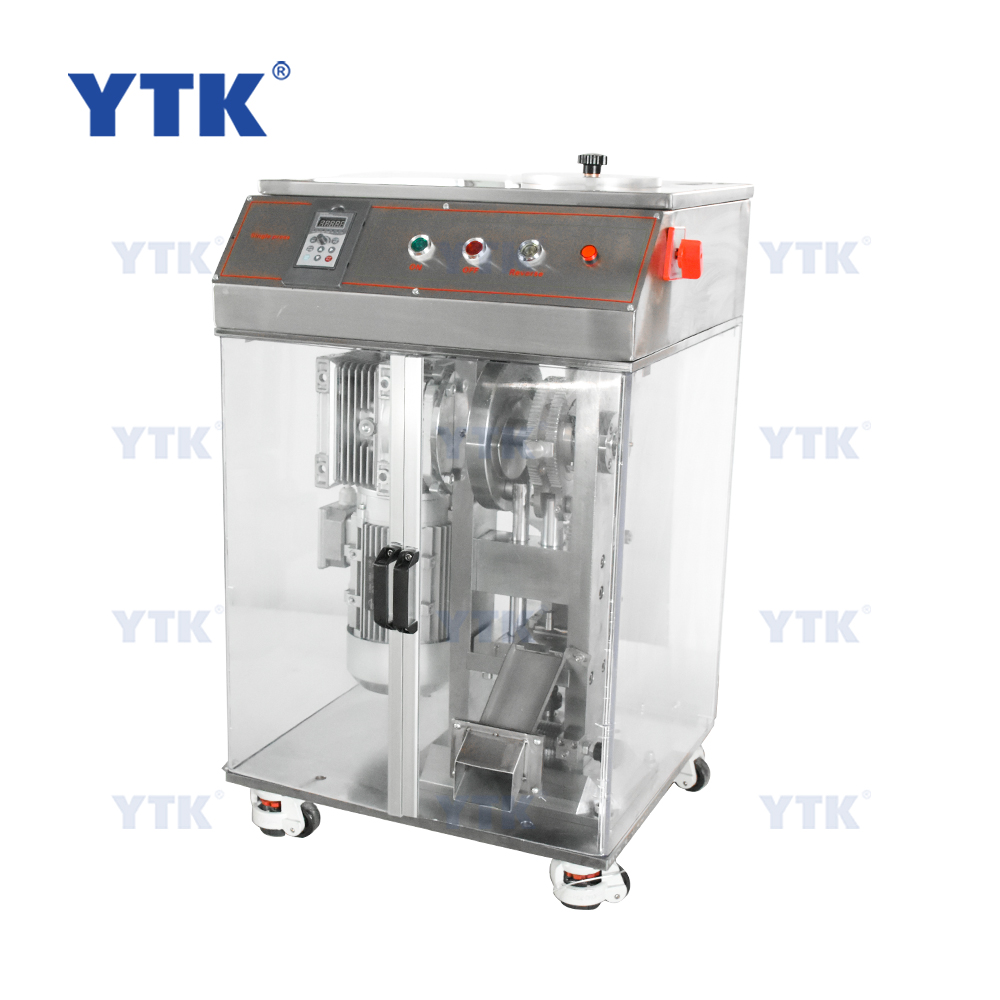 Specification
1. The machine is fully enclosed to prevent cross-contamination of dust and meet GMP requirements;
2. Safety protection device, more reasonable humanized design, make the machine have a larger operating space;
3. The operating speed of the equipment can be adjusted, which is convenient for experimental operation and small batch test machine;
4. Outstanding bearing capacity, suitable for a wider range of tablet production;
5. The parts in contact with the material are made of 304 stainless steel, and the mold is made of bearing steel.

Application
This type of single punching machine is suitable for pressing all kinds of granules, powders and other raw materials, and shaped tablets, suitable for laboratory trial production or small batch production of various tablets, sugar tablets, calcium tablets, etc.
Feed cover
There is a cover above the feed inlet to keep it clean and sanitary
Regulating pressure
Knurled screw to adjust pressure, easy to operate

Good quality motor
Select quality motor, safe and assured

Export blade
Dust cover design at the outlet to reduce dust splashing

Button
The switch button is clear,and easy to operate