YTK-CN400CL Manual Capsule filling machine
The advantage of our capsule filling machine.
Raw material is imported acrylic which is healthy, good transparency, durable, low weight.
The screws & pins are made of stainless steel and meet the hygiene requirement GMP standards.
The cap sheet adopts one-layer design and polished angles to prevent bleeding.
The middle sheet adopts special flute design of high precision, which can avoid the breakage of capsules when joining them.
The body sheet adopt the specially-dealt screws and springs, which can make no noise when pressing downwards. The detachable and undetectable body sheet is optional.
The encapsulation sheet adopts special design, which can increase the speed of capsules collection.
The tamping tool is designed to one-layer, angles and pins being polished.
The powder guard with a U-design powder guard to avoid loss of powders.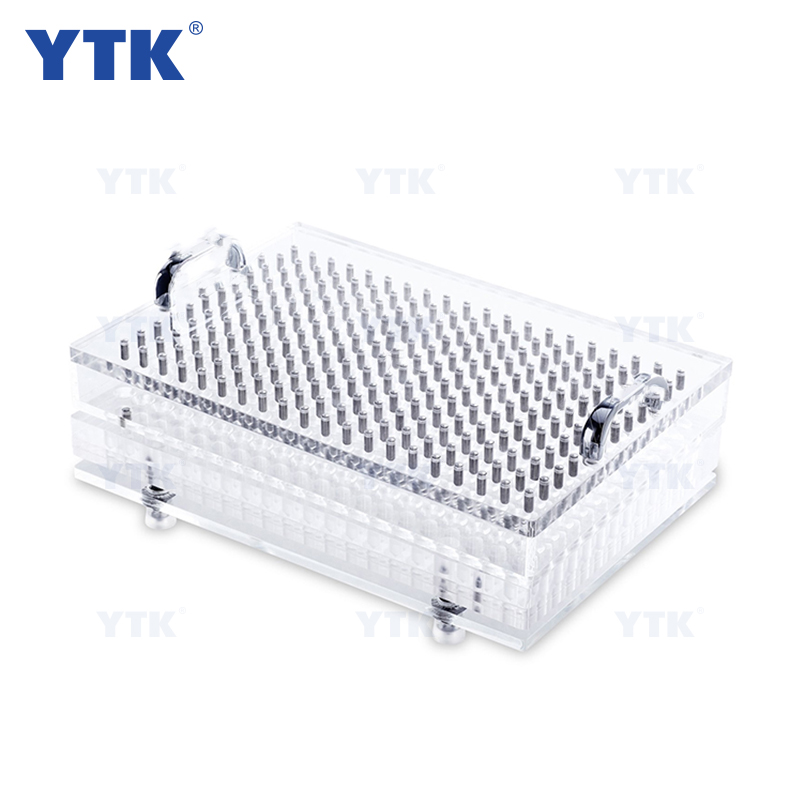 Detail Images